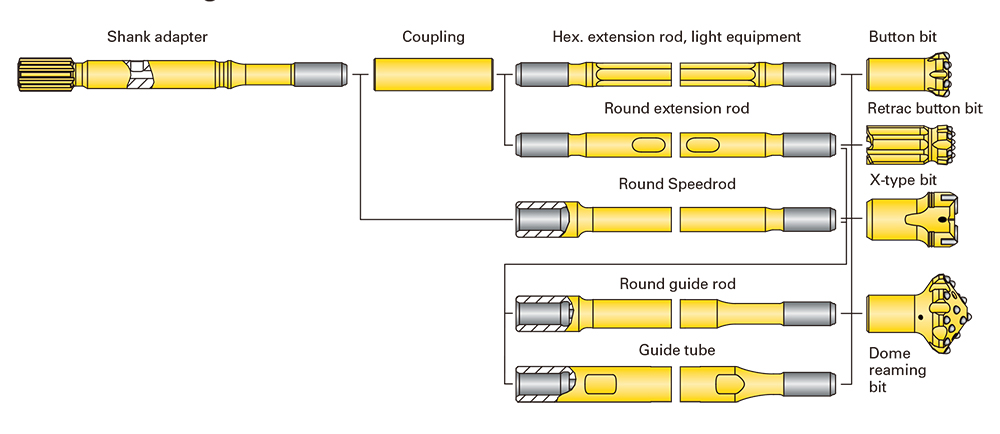 Coupling Sleeve
Coupling sleeves, other name is coupling, when using rock drills with male shank adapters and a conventional drifter rod, a coupling is required to join the adapter to the rod, ensuring the ends touch for efficient energy transmission.Coupling sleeves are also used to connect several rods to each other in the same way. Coupling sleeves have a middle stop to prevent over-threading on to the drill rod.
Thread: R22, R25, R28, R32, R38, T38, T45, T51
Function: Coupling sleeve, Adapter Coupling
Type: Full-bridge, Semi-bridge
Suitable for top hammers and drifter from Atlas Copco, Sandvik, Tamrock, Furukawa,Ingersoll Rand, Toyo, etc.
Used in extension rod connection, its function is to transmit impact energy from the rock-drill piston, as well as rotation torque, into the drill string with no losses. It must withstand and transmit up to 6300 blows per minute from the piston continually, with great endurance and dependability.
(1) Size: R22,R25,R28,R32,R38,T38,T45,T51,R25-R28,R22-R25,R25-R32,R32-T38
(2) Length: 140mm-235mm
(3) package: in wooden case or in bundles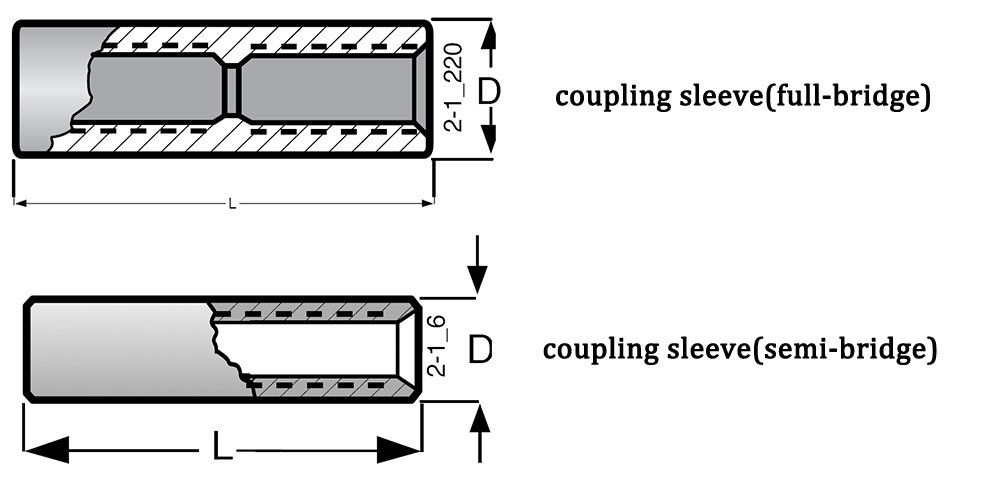 D(mm)

Thread

Length

Part NO.

37

R25

127.0

37X127-R25

45

R32

160.0

45X160-R32

55

R32

180.0

55X180-R32

R38

180.0

55X180-R38

T38

180.0

55X180-T38

57

R38

180.0

57X180-R38

T38

180.0

57X180-T38

66

T45

207.0

66X207-T45

76

T51

225.0

76X225-T51

55

R32 R38

180.0

55X180-R32/R38

T38 R38

180.0

55X180-T38/R38

61

T45 T38

200.0

61X200-T45/T38

66

T38 T45

200.0

66X200-T38/T45

71

T45 T51

225.0

71X225-T45/T51